As the last portion of our trip here in the Boston area we are off to Martha's Vineyard! I've been looking forward to this leg because of how small and quaint the island is. I was a little worried there would be little to do while on the Vineyard since many of the restaurants and shops are closed during the off-season, but there's something special about feeling like we have the town to ourselves.
Martha's Vineyard is a small island off of Cape Cod, Massachusetts. You can get there by plane or ferry only and the latter is our planned way of getting to the island. It's most popular to visitors during the spring and summer seasons for its picturesque New England vibes and festivities. I'm thankful we have this time in the off-season to explore and enjoy the island in the fall.
Based on a little research, here are the hot spots I'm looking forward to checking out during our time here.
Edgartown Lighthouse
One picturesque spot many like to visit year-round is the Edgartown Lighthouse. I remember visiting lighthouses when my family would vacation at the beaches in North Carolina and this is reminiscent of that. I know it'll most likely be a little chilly or even rainy, but nontheless I'd love the chance to see it!
Rosewater Market & Take Away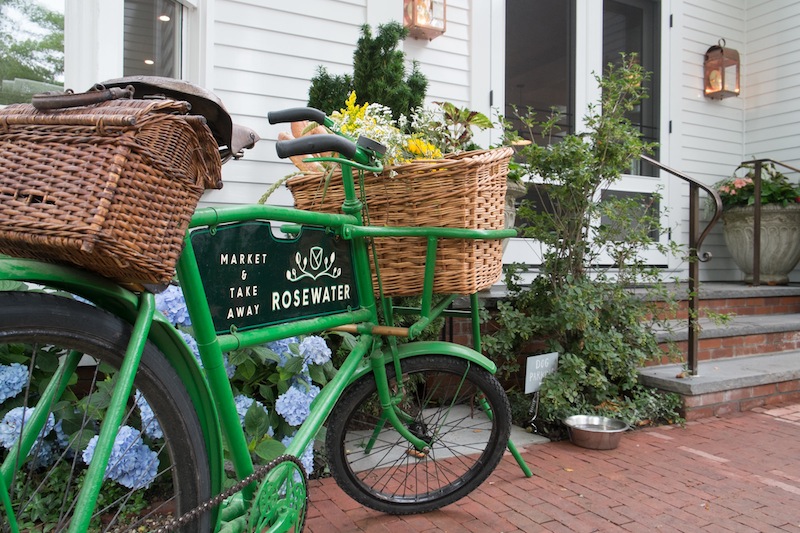 I've read that this charming general store is open year-round and offers up the best provisions for a little picnic or the essentials like freshly brewed coffee and a bite to eat from the baked goods section. I hope to enjoy a little quiet moment in between sight seeing and walking around – especially if the anticipated cold and rainy weather holds out.
The Gingerbread Cottages
We will be staying in Oak Bluffs, which are also home to these beautiful Victorian "gingerbread" style cottages. They are all privately owned and the community is very tight-knit, but one that welcomes the many visitors who stop to snap a photo. These homes are widely popular for the obvious reasons and I can't wait to see them in person.
Off-Season Restaurants
It's unfortunate that many of what the Vineyard has to offer its visitors are closed during the off-season, but thankfully there are a number of restaurants that remain open year-round.
The Black Dog Tavern: I've come to learn that this tavern can be a tourist hot-spot and viewed as such by locals, but I can't help but find nothing but wonderful reviews of their drinks and food – especially their brunch. The Black Dog Tavern is open year-round and is notably the first on the island to do so.
The Covington: This farm-to-table restaurant is fairly new on the island (opened in 2016) and is conveniently open year-round. It serves only a dinner menu and drinks and is closed on Tuesdays, according to its website.
20byNine: This restaurant and bar has been on many travel bloggers lists of favorite places to eat/drink on the Vineyard so I had to include it on mine as well. Their Yelp reviews have sealed the deal and I look forward to trying their bourbon flights!
Isola: This is a family owned and operated Italian spot that is known for their moden Italian with island influence fare – even fit for a President! Obama had visited once while vacationing here years ago, but me, I'm most looking forward to a delicious meal full of carbs, sauce, and wine!
Do you have any hot spots that are a MUST to try while here on Martha's Vineyard? Let me know in the comments!
Tomorrow we are headed back to the mainland in Boston for the last part of our trip before catching our flight and heading home. I hope you've been able to follow along this adventure with me and my family through Instagram or Facebook. I can't wait to compile all of our photos and share out our experience here for Halloween on the blog soon!
See you all back home soon!