Affiliate links are used within this post. You can read my full disclosure here.
Every February 13th, my lady friends and I leave our husbands and our boyfriends at home and we just come and kick it, breakfast-style – ladies celebrating ladies.

Leslie Knope, inventor of Galentine's Day
Did you know that Galentine's Day was technically invented by Leslie Knope, beloved character from Parks & Rec? Me neither! I'd always heard of it but never really knew where it came from – mystery solved. For those who don't know, Galentine's Day refers to the day before Valentine's Day where women get together to celebrate each other and their friendship. It's a great alternative for girlfriends without valentines or looking to break with tradition and celebrate each other instead.
So, with that in mind I wanted to share a number of galentine gifts that are sure to make any girlfriend feel special.
Personalized Gifts
Nothing says intentional like a personalized gift. Luckily, my shop specializes in just that and if you're looking to gift a girlfriend (or other loved one) this holiday you're looking in the right place!
I specialize in modern calligraphy and offer design services for such things like custom illustrations. The most popular items in my shop are by far the lettered gift bags – there are so many styles and sizes to choose from. Step up your gift-giving game with handlettered bags!
Tiled Margot Monogram Mugs | Anthropologie
Who doesn't love a good mug…especially one that's monogrammed? I just love these French bistro-inspired mugs and couldn't help but add them to this list.
If you're so inclined, I'll take one with the letter "K" 😉
Minimalist Jewelry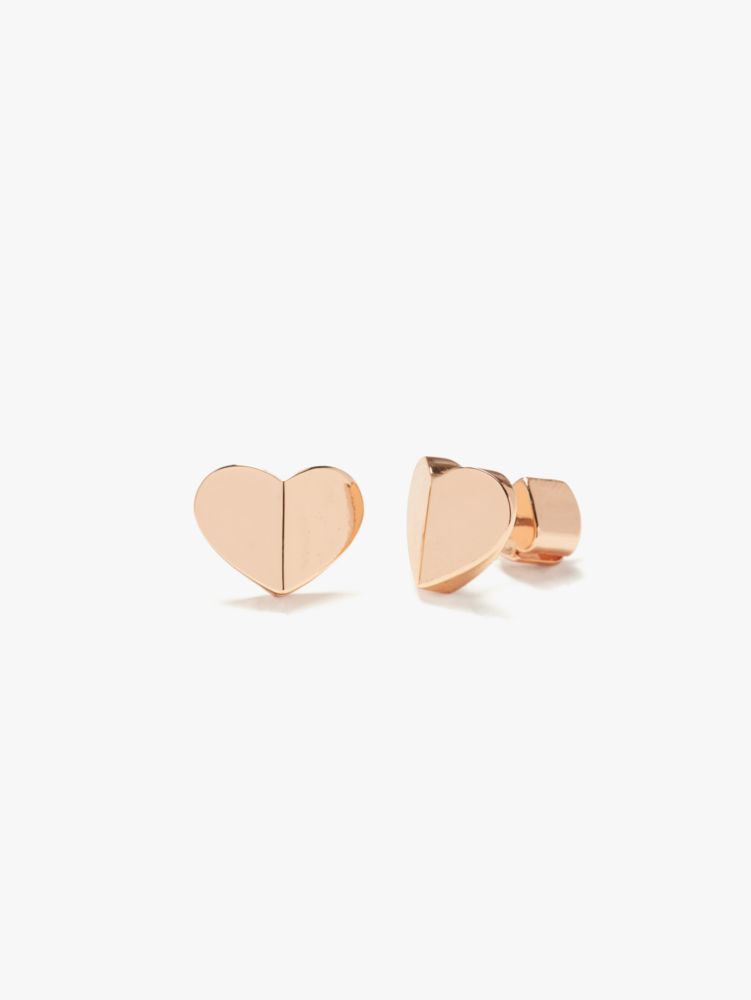 Heart Stud Earrings | Kate Spade
These rose gold heart-shaped earrings from Kate Spade just ooze cute for your favorite galentine. And get extra points because they're heart shaped!
Kitchen & Drinks
Easy gift ideas often start in the kitchen or bar. So, if you have lady friends who enjoy gathering, hosting, or having the latest or trendy item, these products are sure to delight their fancy.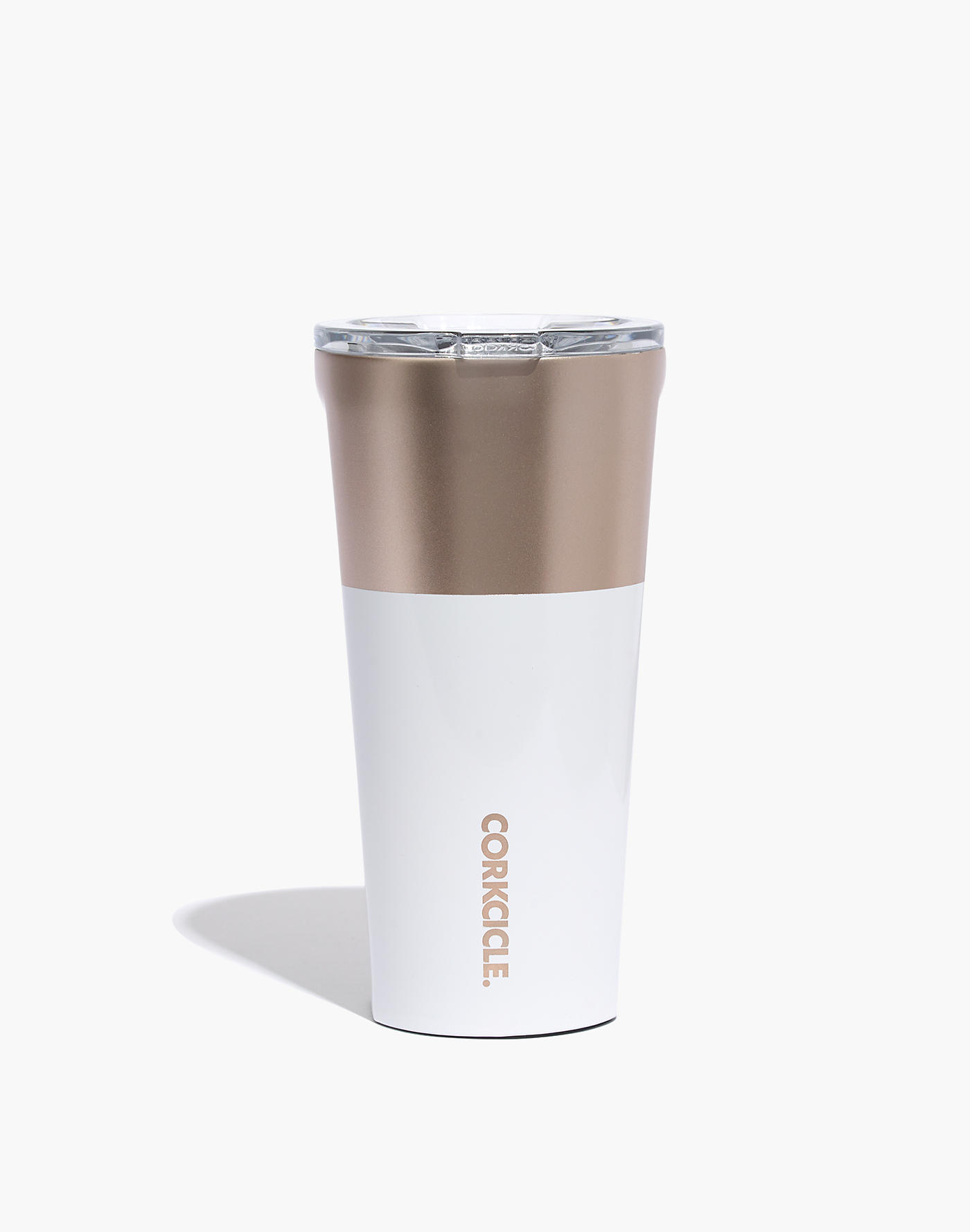 Madewell x Corkcicle Tumbler | Madewell
Corkcicle is known for exceptional barware that will last you the ages – and keep your drinks nice and cold. I'm personally a big fan of Madewell and when I saw they partnered with Corkcicle to create these limited edition insulated tumblers I had to include it on my list. I mean, it combines my two favorite things: Madewell and wine (although you can put any hot or cold beverage of your choosing in these tumblers…I recommend wine, though). 😉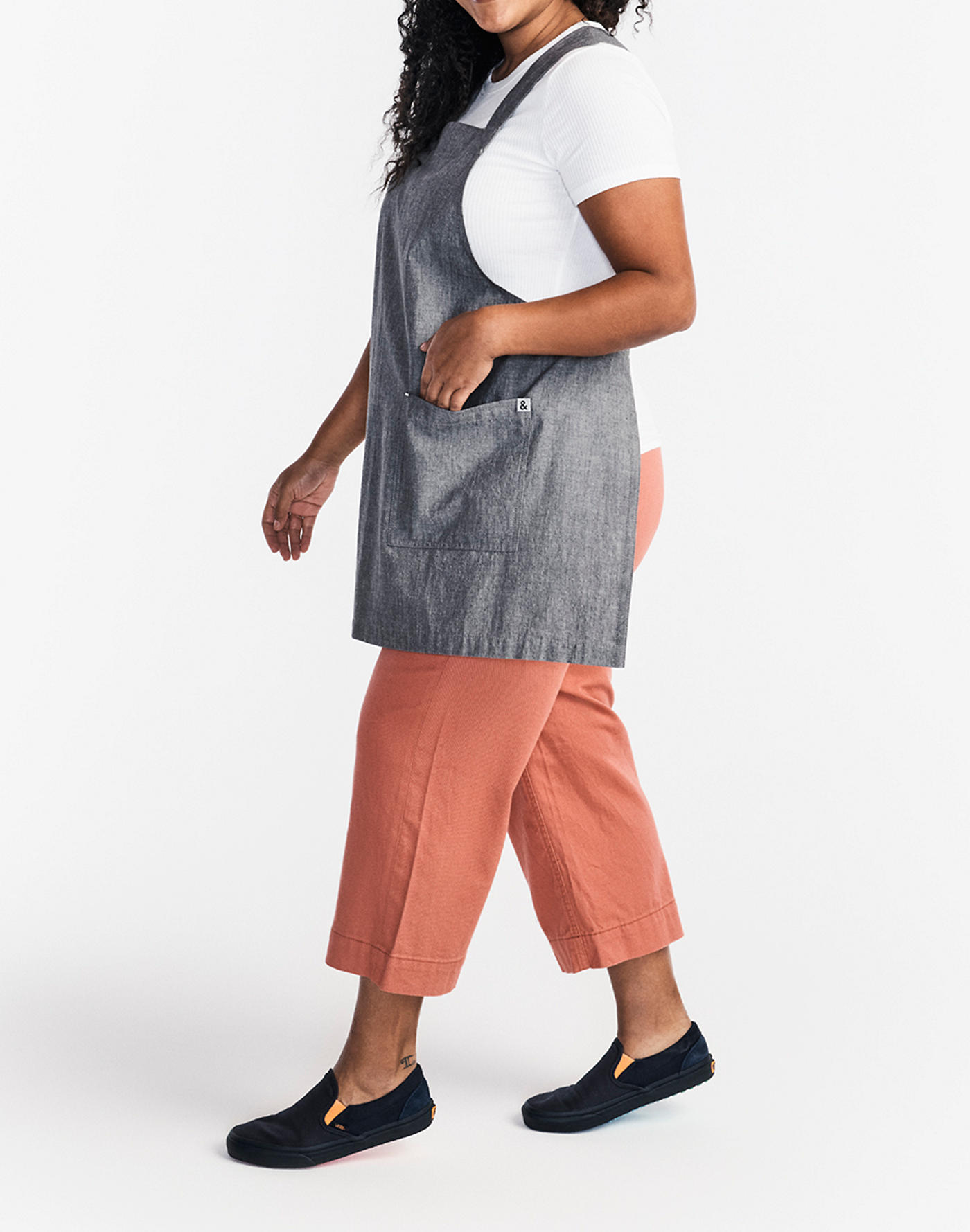 Hedley & Bennett Smock Apron | Madewell
While on the subject of my affinity for Madewell, I also couldn't help but add this smock-style apron! I love baking in the kitchen and if you have a fellow girlfriend who shares this same passion, a quality apron is a must-gift and staple in any kitchen.
Home Decor
Who doesn't love a unique gift that adds something special to the home? If you're looking for something beyond a scented candle (although I personally believe they make pretty fabulous gifts) these are my favorite finds!
32″ White Letterboard | Pink Lavender Farms
A girlfriend of mine just launched a new business, Pink Lavender Farms, and I love supporting her shop which is full of a variety of handpicked home goods. I've snagged a few items myself, but one that caught my eye is this large white letterboard!
White Marble Frame | World Market
Picture frames are always a great gift, especially when you include a special photo with it! I love frames that are made from quality natural materials and this marble frame with gold accents is perfect for any home or decor style.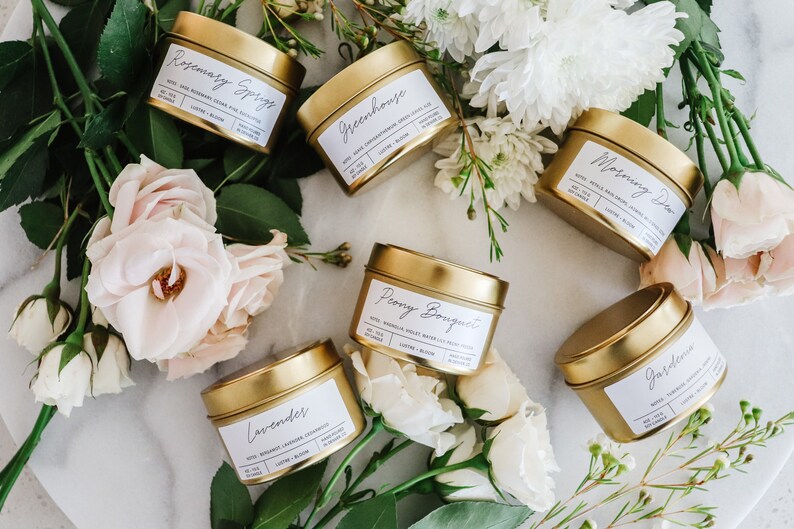 4oz Scented Candles | Lustre & Bloom
Okay, so if you love a good scented candle skip the mass produced (and toxic) type and opt to support small and female-owned business like Lustre & Bloom. I discovered this shop through Instagram and I just adore Mandy's soy candles. Each one is hand-poured and ships from Denver, CO. These 4 oz tins come in a bundle of 3, too!
What are you gifting your girlfriends this year? What cute finds did you stumble upon?