Okay, so maybe it's still a little early to officially begin decorating for fall. After all, my signal for the seasons changing is no longer dictated by actual weather, but instead marked by when Starbucks releases their iconic Pumpkin Spice Lattes. And according to them, PSLs will be served as early as August 28th – still too early for some…but not me.
But, I suppose that's a different conversation for a different day.
Today it's all about getting inspired for one of the best seasonal activity out there: fall decorating! If you already haven't guessed, fall is my favorite season (Christmas is a very close second) and that means I'm sharing out my seasonal picks that are sure to give your Pinterest boards some life.
When it comes to decorating one can go in a few different directions: farmhouse, spooky, and classic. This year I wanted to change things up and decorate our home in a more minimalist and classic way. Here are the pieces that are giving me so much inspo right now.
Capsule Seasonal Pieces
Just like a capsule wardrobe, use pieces in your home that you display/use year round but allow you to swap in/out seasonal decor. For example, I love clear vases and hurricanes to showcase simple florals that ooze autumn. I love this table centerpiece from Caroline Brewer Styling and the fact she achieved it using flowers from Trader Joe's! As the seasons change, just swap out your flowers and maintain that beautiful minimalist aesthetic.
Anything geometric in style are also fun ways to add a touch of color to any room. These wall planters from Warmly Decor are great for succulents (which are beautiful regardless of the season) or other seasonal florals. Enjoy just like a styled vase, but with the ease and convenience of using your walls.
Minimalist styles to decorate with:
soft neutrals like black, white, grey, orange/brown pastels
florals: succulents, eucalyptus, wheat, any warm colored flower
Stand out with modern wreaths
Wreaths a a go-to decor item for any home during the holidays and if you're looking to add a minimalist touch this year opt for modern wreath rings! There are so many ways to achieve this look, for example Cupcakes & Cashmere has this DIY tutorial, but you can also find pre-assembled ones on Etsy! This is a seemingly growing trend and I am all for it. I look forward to adding this to our own home this season!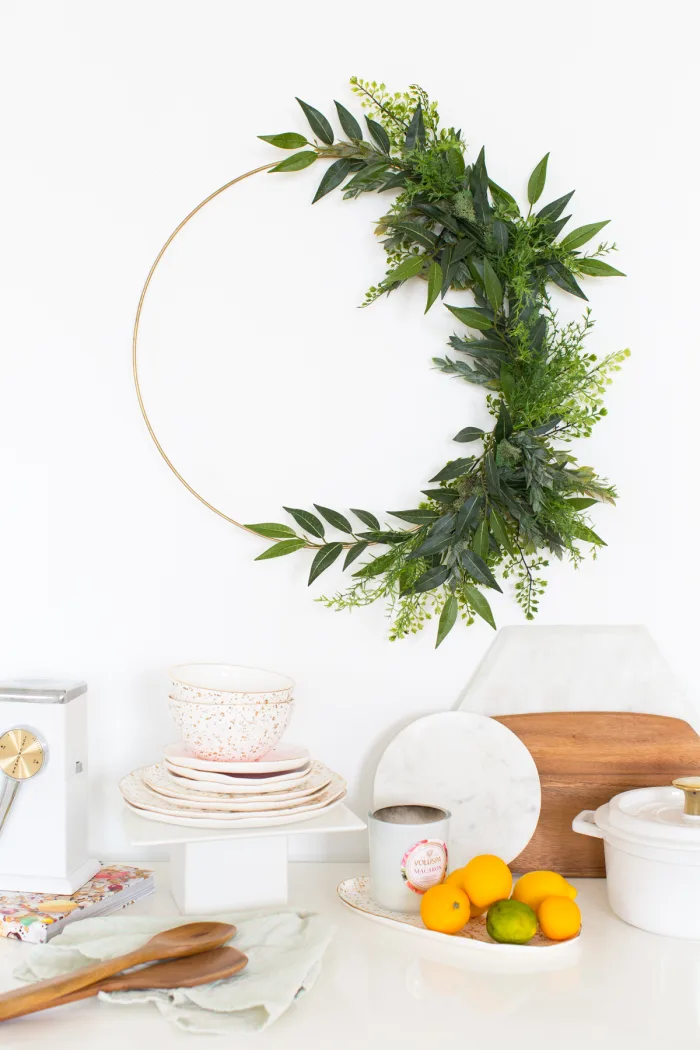 Decorate with warm, cozy textiles
What I love about minimalist styling of the home during the holidays is that it's easily done just by swapping out your textiles like throw pillows and blankets. Opt for warmer tones and a variety of textures in your blankets or quilts.
I love making my home not just look and feel like something you'd find at Chip and Joanna's perfectly staged home during the holidays, but highlight custom pieces just for our family. These custom pumpkins are always a yearly favorite and a piece that gains a lot of compliments year after year. You can find them over at the shop and get yours before the hustle and bustle of the season.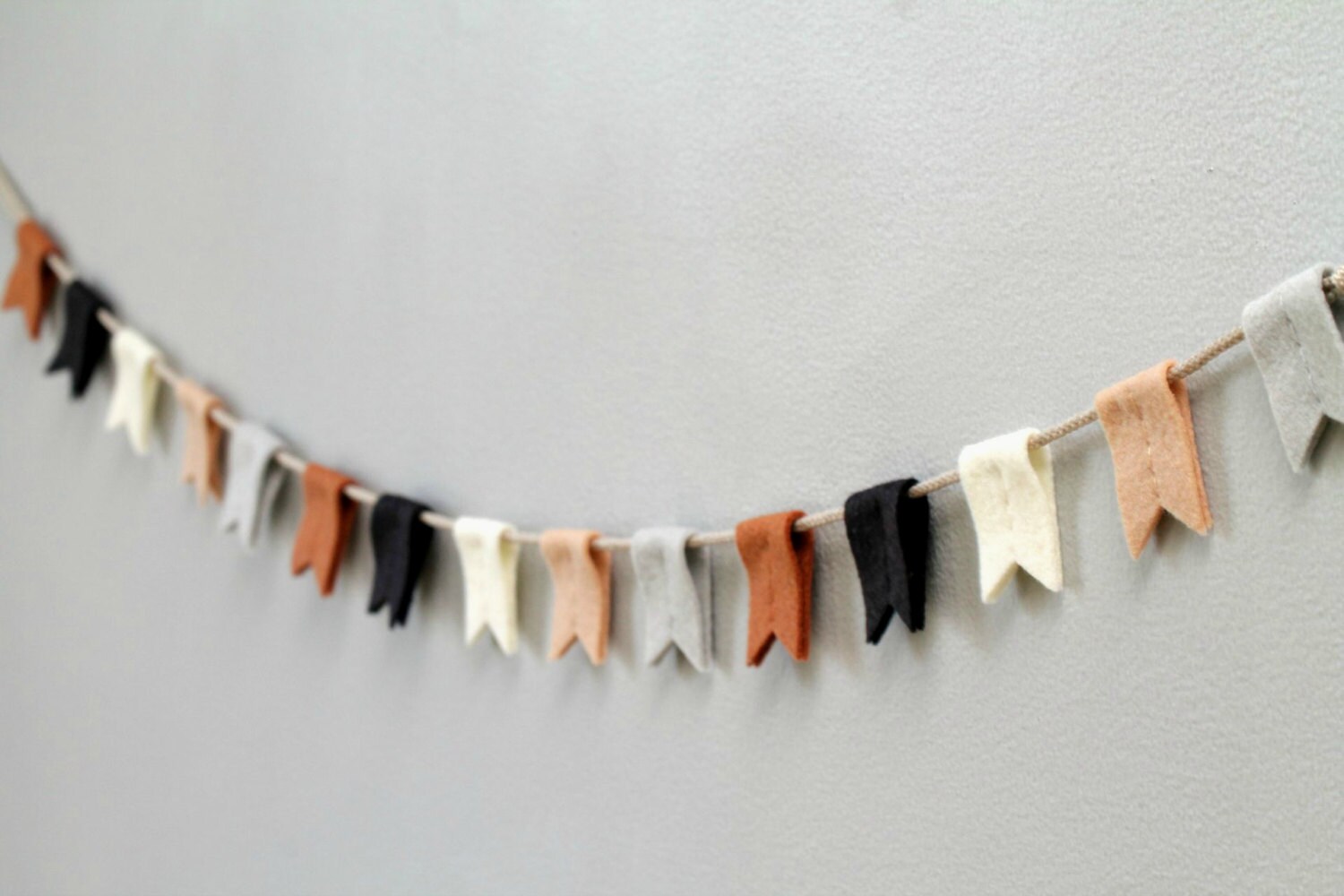 Using materials like felt in warm tones adds a simple, but inviting, touch to any space for the season. I love this felt bunting from OrdinaryMommy shop on Etsy – great for living rooms or even child/nursery rooms, too!
Lettered art pieces
Swapping out framed prints are an easy way to decorate that require minimal effort. I love hunting for handlettered prints to hang in our home and even have a couple I've lettered myself inspired by the season. Printables are a convenient way to add a touch of personalization or coziness to any living space.
Prints | Red Oak Lettering
Gifting for the season
From fall weddings, parties, or housewarmings, handlettered gift bags are always a unique way to gift the people we love and appreciate. Whether you're hosting a Halloween themed party or celebrating an autumn wedding, these gift bags are always sure to stand out and add a personalized touch to any event!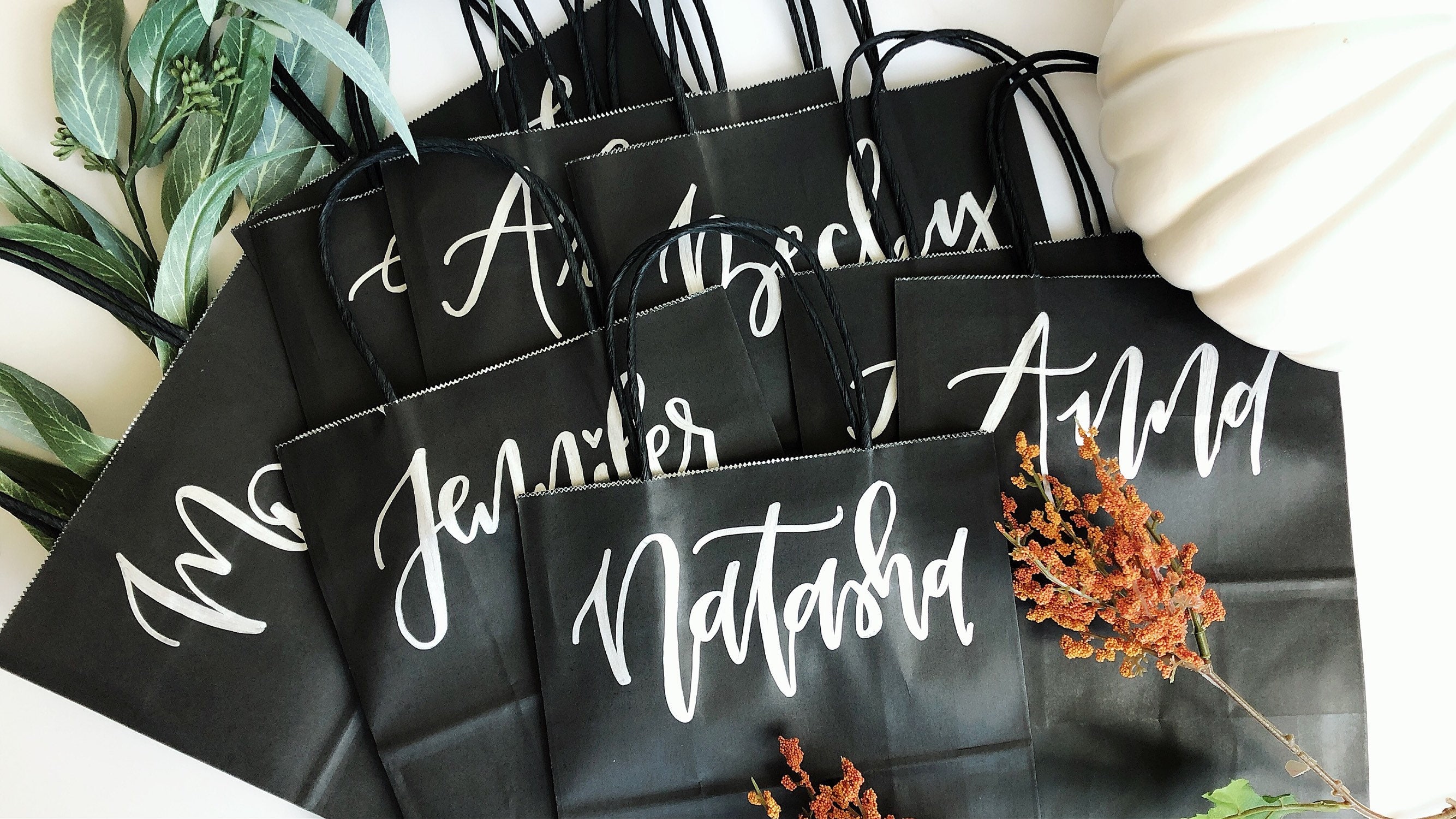 What are your favorite ways to decorate for the fall season? Share in the comments!