It's beginning to look a lot like Christmas over at our lettering shop and I couldn't be more excited about this upcoming holiday season. I've been working on a number of new products for our 2020 Christmas collection and it's been wonderful to see so many of you enjoying all of the new and festive goodies!
Easily deck your halls with gorgeous watercolor printables, fun Christmas quotes, or opt for custom illustrated prints designed by yours truly. No matter how you plan to decorate this year, we've got a little something for everyone.
But, that's not all!
As always, I'm offering custom lettering for our ever-so-popular gift bags! Stand out among your friends and family by presenting your loved ones with handlettered gift bags! Choose between petit, medium, and wine sized bags in either black, white, kraft, or blush. Plus, on every order of 10 or more bags you'll receive FREE tissue paper!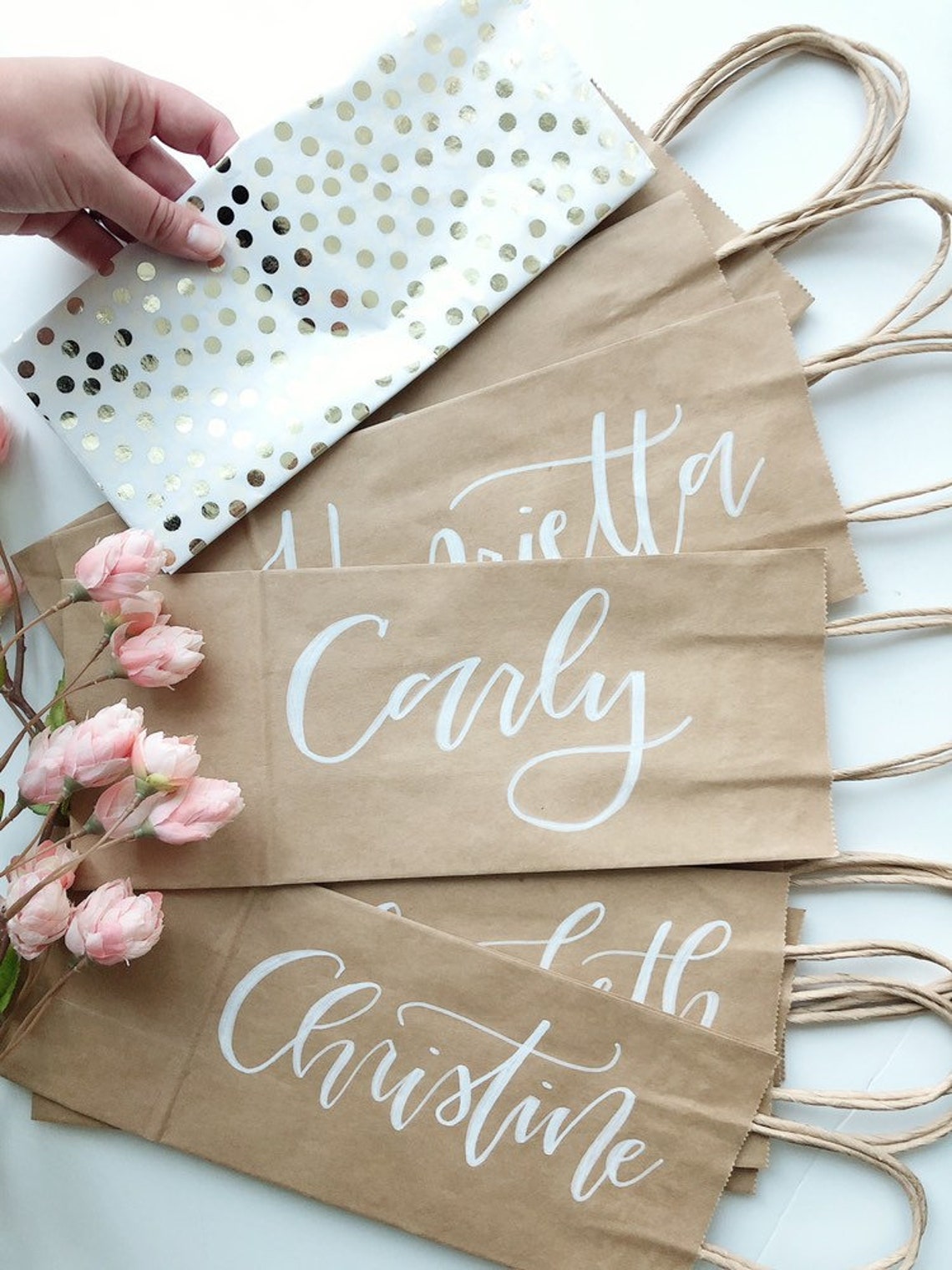 Ornaments, ornaments everywhere!
It's getting busier around here and a lot of that is from the launch of some new ornaments this year! I'm excited to introduce these handmade and hand-stamped clay ornaments. Each one is hand-rolled, cut, and stamped to-order – each a little different from another making them truly unique.
Another ornament I couldn't be more excited for are these acrylic handlettered ornaments! Each one is professionally laser cut for clean lines and lettered by hand to-order. So, no matter what you're celebrating this year any ornament from our 2020 collection is sure to delight.
To keep this celebration going, I'm hosting a little GIVEAWAY for one lucky winner to choose from any of these personalized ornaments!
CLAY | WOODEN | ACRYLIC
Enter our GIVEAWAY
To enter is SO easy!
I just want to be friends! Simply head on over to our social channels at Facebook and Instagram and give us a follow. Then, for an additional 2 entries, comment on this post sharing which ornament you'd choose (wooden, clay, or acrylic) and how it fits into your holiday traditions this year. Would you #treatyoself and get something personalized for your own tree or gift it to someone on your list? I want to know!
One more way to earn 3 extra entries is by joining the community here at Red Oak! Don't worry, I'll always respect your inbox and never spam you. By subscribing you'll never miss a post here on the blog and always be in-the-know about what's going on at the shop – like the launch of new products or exclusive giveaways (like this one) and promotions. When you join, you'll also receive an instant 10% off coupon as a thank you.
I can't wait to connect and good luck to everyone who enters!
Good luck! Giveaway ends 11/11!
a Rafflecopter giveaway